At Bravenet we're always looking for skilled and talented people to become an integral part of our team.
If you have what it takes to make a positive contribution to our efforts, please feel free to mail us your resume at: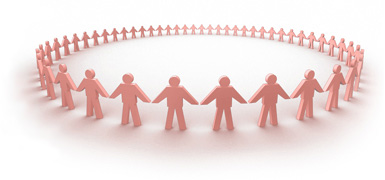 Bravenet Web Services Inc.
Attn: HR Department
P.O. Box 1722
201 - 100 East Jensen Ave. Parksville, BC
Canada, V9P 2H5
Or Email -

Here is a brief description of the roles and skill-sets that we employ:
Software Developers

We are currently seeking talented developers who want to work on a small Agile team. Applicants should understand and appreciate TDD/BDD, and be skilled with Ruby, Rails, HTML, Javascript, and CSS.

Systems Administrators

Knowledge and experience working with server hardware, network equipment, TCP/IP protocols, Unix Operating Systems and software. Past experience working in a web application/database environment will be considered an asset.

Customer Support Representatives

Excellent customer facing skills on both e-mail and phone, with the ability to patiently and politely deal with customer's of varying skill levels. Solid understanding of HTML, JavaScript, web hosting, and domains is an asset. Must be able to type a minimum of 70 WPM and have excellent spelling and grammar. Minimum of 2 years experience in a customer support environment with varying degrees of technical expertise is preferred.
Web Design / Content Developers

High level understanding of interface design and usability, solid experience with presentation layer software tools, programming languages, copy writing, and best practices, 2-3+ yrs of industry experience and formal training is an asset.

Sales Account Managers

Must have sales experience, preferably online. Duties include cold calling, growing existing client portfolio, managing client accounts, optimizing client campaigns. Diploma or degree in Commerce or Marketing preferred.

Business Development / Marketers

Must have knowledge of online media and trends as well as strong negotiation skills and excellent client management. Duties include but are not limited to marketing, co-operative branding, media buying and network management. Technical experience is an asset, 2+ years of online sales or media experience is required.
Where are we located?
Bravenet Web Services Inc. is located on beautiful Vancouver Island, Canada - in the Pacific Northwest. Our small town is Parksville in the province of British Columbia and has a population of 11,000. Small but sweet, Parksville boasts the best beaches and vistas on the island and is considered the sandcastle capital of BC. We are 26 miles East of Vancouver by ferry and two hours North of the province's gorgeous capital of Victoria by road. Our small-town atmosphere is balanced out by our big-time recreation opportunities - there's something for everyone. Enjoy swimming, fishing, beaches, hiking, mountain biking, skiing, snowboarding, shopping, organized sporting activities for all ages and so much more, locally or within minutes of town. The larger center of Nanaimo is only 20 minutes away when you need a little bit more. Parksville is one of the best and safest places around for raising a family.
For more information on Parksville and the surrounding area visit:
City of Parksville: http://www.city.parksville.bc.ca/cms.asp?wpID=3
Parksville Chamber of Commerce: http://www.chamber.parksville.bc.ca/